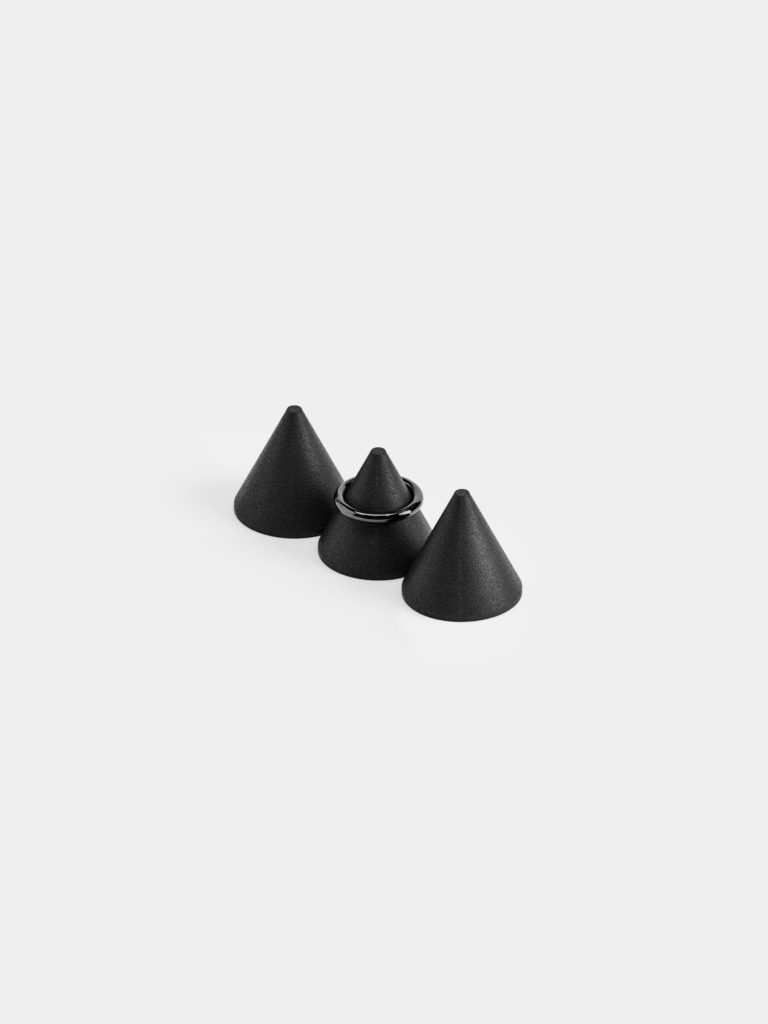 Ring Holder 3D model
Minimalist ring holder for that one special ring in your life – the one you'll wear tonight.
Designed in the most elegant form and compact proportional size in two variants for three and nine rings. If you have a lot of rings, you can build them together to create an entire forest.